Softball Queensland Masters Tournament
Friday, 6th – Sunday, 8th August 2021
Listed below are the details of the 2021 Softball Queensland Masters Tournament. Make sure you get your team registration in early so you don't miss out! If you have any queries, please don't hesitate to contact the Softball Queensland office.
We are looking forward to seeing you at Redcliffe and Caboolture in August for some great softball and socialising.

Team entry
TEAM MANAGERS
To enter your team, managers will need to complete the registration form as an official or player and select 'Register a new team'.
After you have registered and paid, all other team members can now register using the team code that will be emailed to you. Please give this code to your team members.
Then you can request what division your team is nominating to enter. Please note that the division selected is not guaranteed and the final division allocations will be dependent on the total number of teams entered.
If you have any comments regarding the division allocation and competitive level of your team and players, you can email Kate at events@softballqld.asn.au.
PLAYERS AND OFFICIALS
Please select 'Join an existing team (I have a unique code)'.
You can then enter the 4 digit code that you have received from your manager. If you do not yet have a code, please contact your manager before continuing.
Dates
Friday, 4 December 2020
10am (AEST)
Team entries and registration open
Wednesday, 30 March 2021
5pm (AEST)
Team entries close (or when capacity is reached)
6 players (min) to be paid for entry
Early-bird fee cut-off
Friday, 9 July 2021
5pm (AEST)
Registrations close for all participants
Refund cut-off date
Players may transfer their registration to another player for no added cost prior to the official registration cut off date.
Friday, 23 July 2021
5pm (AEST)
Team list cut-off
Players may only transfer their registration to another player after the registration cut off date as a result of injury or sickness (medical certificate required). Other exemptions may be provided upon request.
Thursday, 5 August 2021
12pm (AEST)
'Sign in's' are open at Redcliffe
Venues
Talobilla Park
Klingner Road
Kippa-Ring QLD 4021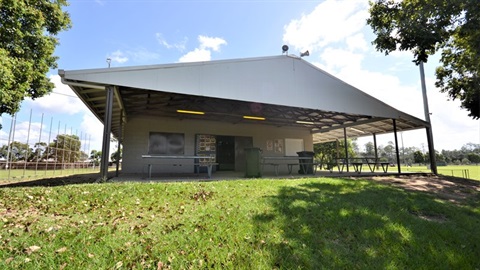 Caboolture Sports Softball Association
Fees
REGISTRATION FEES
Early Bird Player – Before Wednesday, 30 March 2021 at 5pm (AEST)
$80 per player
Regular Player – After Wednesday, 30 March 2021 at 5pm (AEST)
$90 per player
Official only
(Coach, Manager, Scorer)
$50 per official
Umpire only
$0 per umpire
General Information and Forms
The following information will be available closer to the event date:
Tournament Program
Online Draw, Results and Ladders
Venue Map
History
Contact
Kate Bellchambers
Events Co-ordinator
events@softballqld.asn.au
(07) 3391 2447

CLICK HERE for information about our Policies and Code.